"Let food be thy medicine
and medicine be thy food."
- Hippocrates
More than ever before, this is true. The food we eat has the ability to nourish our bodies and sustain life, and it has the ability to debilitate our bodies and weaken our vital force.
In this course, Kara will share myriad perspectives on using food to build health and maintain wellbeing. You'll gain insight into how food can be medicinal, how some food can be detrimental and what to consider when it comes to eating in a nutrient-dense way that is both delicious and joyful. What this course won't be is one on specific nutrients or foods for this and that. 
While food can be a tricky subject for many, Kara enters this course with a mindset that puts you first, rather than with a bunch of rules. She encourages you to examine your relationship with food and felt-sense response to any information she presents in this course. 
Here's an overview of what you'll get:
Kara's 7 guiding principles for nourishing yourself with food

Food Labels: How understanding them can improve your health

Mythbusters – Lifestyle diets: Why they work and why they don't

Doctrines of Signature: Healing principles based on colors and shapes

Building and Cleansing: How food can repair, restore and support physical and mental health

Medicine Stories: Real examples of how food has helped Kara and her clients improve their health
"KARA HAS AN EMBODIED PRESENCE THAT I HAVE VERY RARELY EXPERIENCED. SHE HOLDS SPACE IN A WAY THAT FEELS SAFE, RELAXING, AND INVITING. SHE HOLDS THE MIRROR TO YOUR TRUTH, CHALLENGING YOUR THINKING, WHILE ASKING QUESTIONS TO FURTHER EXPLORE YOUR HIGHER KNOWING AND AFFIRMING WHEN YOU RISE TO SELF. SHE'S INCREDIBLY KNOWLEDGABLE, KIND AND GIVING. I WOULD RECOMMEND HER TO ANYONE LOOKING TO DIVE FURTHER INTO THEIR WELLNESS JOURNEY, EXPLORE GREATER DEPTHS AND OR LOOKING FOR NATURAL SOLUTIONS TO HEAL."


- PERI DELUYN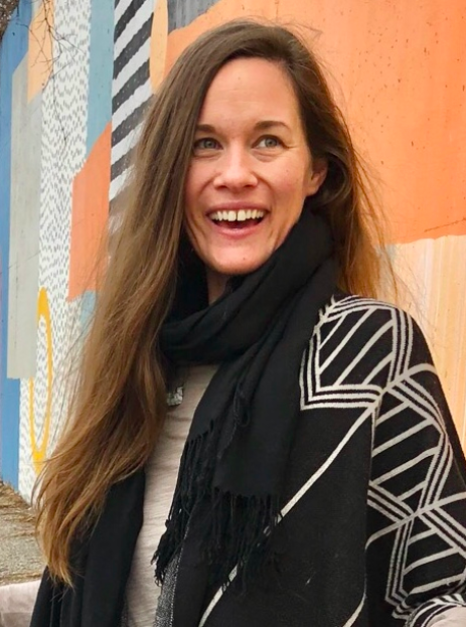 Meet your Guide:
Your guide, Kara McNabb, pulls from nearly a decade of personal experience and training to help you connect to tried and true methods of healing AND have her as a resource to navigate the experience.
Kara helps people get to the root of chronic health problems using traditional naturopathic fundamentals, somatic therapies and Vis Dialogue holistic counseling. She works with myriad energy modalities and plant medicines, like flower essences, herbalism and more to guide you back to balance. An advocate of presence practice, Kara teaches her clients and students how to tap into their inner wisdom and embodied patterns, understand their personal energy and how to release unconscious patterns that are limiting mental, emotional and physical health. 
Her work is influenced by myriad lineages and teachers she has studied extensively with: 
• Traditional naturopathy with Dr. Bessheen Baker and Naturopathic Institute for Therapies and Education instructors
• Energetics with Lynda Caesara
• Psychospiritual healing with Micah McLaughlin
• Vis Dialogue Holistic Counseling with Dr. Moshe Block
• Western Herbalism with Jim McDonald
• Somatic therapies with Mike Cohen
The Food as Medicine course is one part in Mind Body Magic, a year-long program. Learn more about the full program here.
You can return to this course and any other throughout your membership period.
With each course, you'll discover even more about yourself, gain new insight, and unlock another realm of your personal magic.
"

MY TIME SPENT WITH KARA WAS PROFOUND. SHE HELPED ME TO REACH SOME DEEP ASPECTS OF MY PAST, THEN PROCESS AND RELEASE HEAVY STAGNANT ENERGY THAT HAD BEEN WEIGHING ON ME SINCE I WAS VERY YOUNG.

"


- ALEXANDER WEYER
Not ready to commit to a full year?
You can enroll in Food as Medicine for a one-time payment of $99.
You'll have access to this course for three months.
You won't have access to the community group.
You won't have access to the live monthly Q&A sessions and recordings with Kara.
No refunds are offered.
If you choose to enroll in Mind Body Magic within five days of registering for a single course, your single course registration fee will be refunded. You must register for Mind Body Magic before your single course refund is processed.
Check your inbox to confirm your subscription